Our counselors combine education, research and a sincere passion for their work to help you meet your goals and potential. Through counseling, CCAS strives to assist each client in an individual and personal way. By offering full-service counseling options, each unique challenge is met with care and consideration.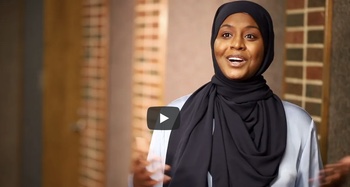 About Us
CCAS is a counselor and psychologist training center for master's and doctoral level students. Much like physicians in residency, UMKC's counselors and testing specialists are completing their counseling and psychology training. All counseling is strictly confidential and tailored to meet the specific needs of each client.  
 
CCAS believes that everyone should be able to afford counseling and assessment services. Our service fees are determined using a sliding scale fee structure based on income and the number of dependents. 
 
Since the early 1970's, CCAS has grown to meet the needs of our community, providing counseling and assessment services to approximately 200 clients a year, including residents of Jackson, Johnson, Wyandotte, Cass, and Clay Counties. 
 
CCAS is operated by the School of Education, Social Work and Counseling Psychology which is accredited by the American Psychological Association, the National Council for Accreditation of Teacher Education, and the Missouri Department of Elementary and Secondary Education. 
Our Services
CCAS offers counseling, testing and assessment services to children, adolescents, adults, couples and families.
Contact Us
Information or appointments:  816-235-2725 | umkcccasservices@umkc.edu 
615 E. 52nd Street, Room 212. Kansas City, MO 64110 
In case of emergency, please go to your nearest emergency room or call 911. 
In cases of inclement weather if UMKC is closed, CCAS will also be closed. CCAS is closed for business when UMKC is closed. Hours vary by semester.
Counseling and Assessment Payment
Current Hours

| Monday | Tuesday | Wednesday | Thursday | Friday |
| --- | --- | --- | --- | --- |
| 2:00pm-9:00pm | 12:00pm-9:00pm | 3:00pm-9:00pm | 3:00pm-9:00pm | 10:00am-2:00pm |
Observed holidays that CCAS will be closed in the Fall 2023 semester:
Laborl Day (9/4/23)
Fall Break (11/20/23-11/24/23)
Winter Break (12/25/23-1/5/24)
Please Note: CCAS will be closed when in person classes are cancelled and campus is closed due to inclement weather